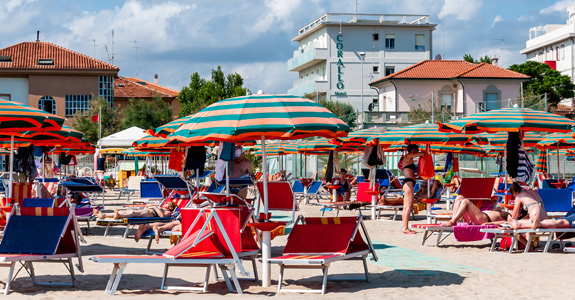 Situated in the west seaside of the well-known "Velvet Beach", Corallo Hotel in Senigallia offers his guests an excellent service of private beach with cabanas, umbrellas, chairs and beds.
In the beach club of Senigallia's hotel our guests will find available areas equipped with the needed furniture for sports like beach volleyball, ping pong, boules and many other games. The Rimini family devotes particular attention even to the young guests.
This is why in the velvet beach of the hotel you will find reserved areas where the kids can safely play.
On special evening occasions, the private beach of the Hotel becomes the theatre of friendly parties with grilled meat and fish magnificently prepared by the Hotel's chef and accompanied by excellent local wines.