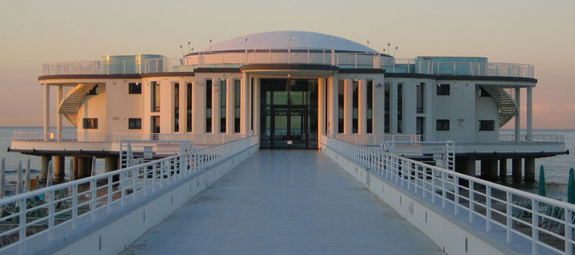 Senigallia's "Rotonda a mare" has been the touristic symbol of the city since 1933, i.e. the year on which it was inaugurated.
A suggestive meeting point for élite vacationers over the summer season, it has been brought back to its original splendour in July 2006.
With its distinctive seashell shape, the Rotonda is a magical place of unparalleled scenic quality.