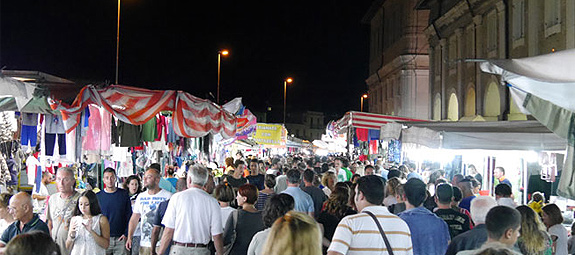 The Fiera di Sant'Agostino is animating Senigallia since almost 300 years during the last days of the month of August: a tradition that in the past contributed to making the city known throughout Italy.
Exhibitors of all kinds, food and wine, clothing, accessories, household products, ... fill the streets of the historic center with their stalls.
Whatever comes to your mind... you will surely find it if you go around a bit!
In the week preceding and during the days of the Sant'Agostino Fair, the Campionaria Fair also takes place in the parking lot of the Bianchelli stadium in Senigallia, with companies and businesses showcasing their products.

More info