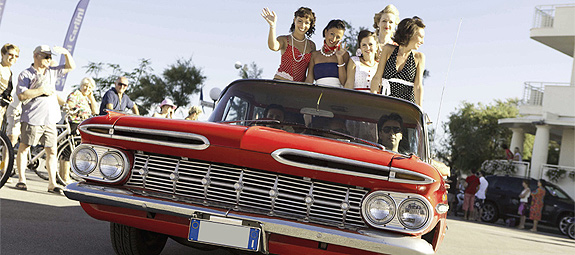 Since 2000, the Summer Jamboree of Senigallia is the international music and culture festival dedicated to America in the 1940s and 1950s.
The event, which takes place every year at the beginning of August, is the best known in Senigallia and attracts enthusiasts from overseas and from all over Europe.
The city fills up with people who flock to the shows and events, dance floors, and open-air venues.
Everything brings back the atmosphere of the golden years, the clothes and hairstyles, the vintage cars and motorcycles, the food... and the wild dances!

More info